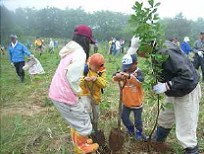 Scene of Planting Trees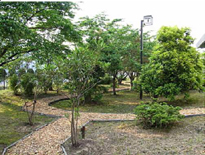 The trees we planted
The 121 employees of Banner Union took part in the planting trees action in Fuzhou Forest Park on July,14,2009 (Sunday).,
It rained in the morning so it was a good weather for the planting. We planted trees in sweatiness and imagined the woodlot should become a forest, after the planting, we play the games in the woodlot, happy moments always passed quickly.
Banner Union takes part in the Planting Trees action every year.